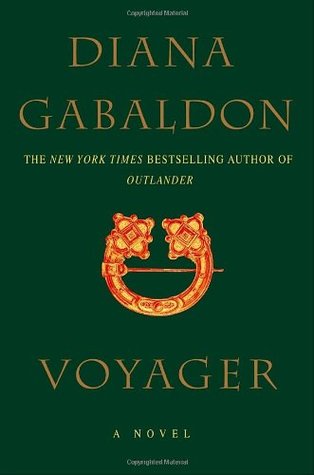 Author: Diana Gabaldon
Publish Date: August 7, 2001
Website:
https://www.goodreads.com/author/show/3617.Diana_Gabaldon
ISBN: 9780385335997
List Price: $7.99
My Rating: 5 out of 5 stars
Jacket Synopsis:
Their passionate encounter happened long ago by whatever measurement Claire Randall took. Two decades before, she had traveled back in time and into the arms of a gallant eighteenth-century Scot named Jamie Fraser. Then she returned to her own century to bear his child, believing him dead in the tragic battle of Culloden. Yet his memory has never lessened its hold on her... and her body still cries out for him in her dreams.
Then Claire discovers that Jamie survived. Torn between returning to him and staying with their daughter in her own era, Claire must choose her destiny. And as time and space come full circle, she must find the courage to face the passion and pain awaiting her...the deadly intrigues raging in a divided Scotland... and the daring voyage into the dark unknown that can reunite or forever doom her timeless love.
My Comments:
I love historical fiction and book #3 is another great book in this series. Claire must decide between her daughter's time and Jamie's time now that she has discovered he survived Culloden. Again, the writing in this series continues to draw the reader into a different time and place. You can see the castles, villages, and scenery that is being created in this book. It is always vivid enough that the reader can hear, smell and feel the world being created.
The characters continue to develop in this book along with Claire learning what has happened in the time she has been gone.
I don't know what decision I would make in having to choose to leave my child and have the chance to return to the love of my life. It seems Claire made the decision pretty easily, but I know I would have had a much harder time making that choice.
I am a history nut, so reading this series is just a huge adventure for my imagination in how things really were. I love the way that Claire uses her 20th century medical knowledge to help her in the past. It is always interesting to see how she brings future knowledge to help in the past.